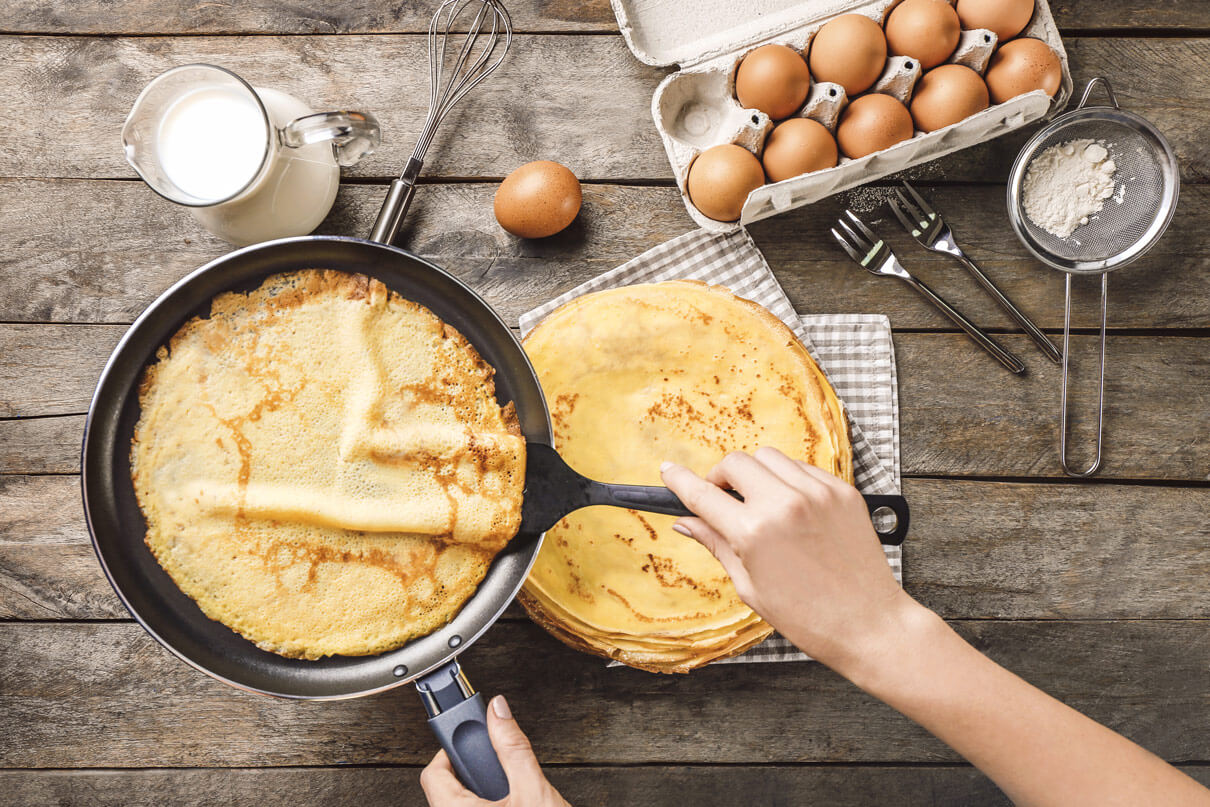 The first written record of a pancake in the UK is from 1439, although it is believed that other European countries had been eating them for centuries prior to that. We may be a little late off the mark, but we have made up for it since then! On average, people in the UK eat two pancakes each on Pancake Day. That means that 117 million pancakes are eaten on the day!
The great thing about pancakes is that there are so many ways to enjoy them. You can put icing sugar, lemon, maple syrup or hazelnut spread on them – or if you're more the savoury type, you could even add ham or spinach to the batter or pop an egg on the top. You're only limited by your imagination! 
Whatever you decide to have on your pancakes is up to you, but we all need a simple basic recipe to start with. The good thing is that pancakes are easy to make and you may already have the ingredients you need in your kitchen. Here's how to pull it all together: 
Ingredients
100g plain flour*
Two large eggs
300ml milk
1 tbsp sunflower or vegetable oil, plus a little extra for frying
*Some people like to add cinnamon or nutmeg to the batter for extra flavour. 
Four easy steps 
Whisk all of the ingredients together in a mixing bowl
Turn your hob onto a medium high heat and wipe it with some oiled kitchen roll
Once hot, pour your batter onto the frying pan and cook it until it is golden brown. Flip and repeat. You can keep pancakes you've made already warm in your oven as you go along 
Once ready, add toppings of your choice
Enjoy! 
We would love to see your pancake photos, but sure to share them on our @OrbitHelp Facebook and Twitter accounts!