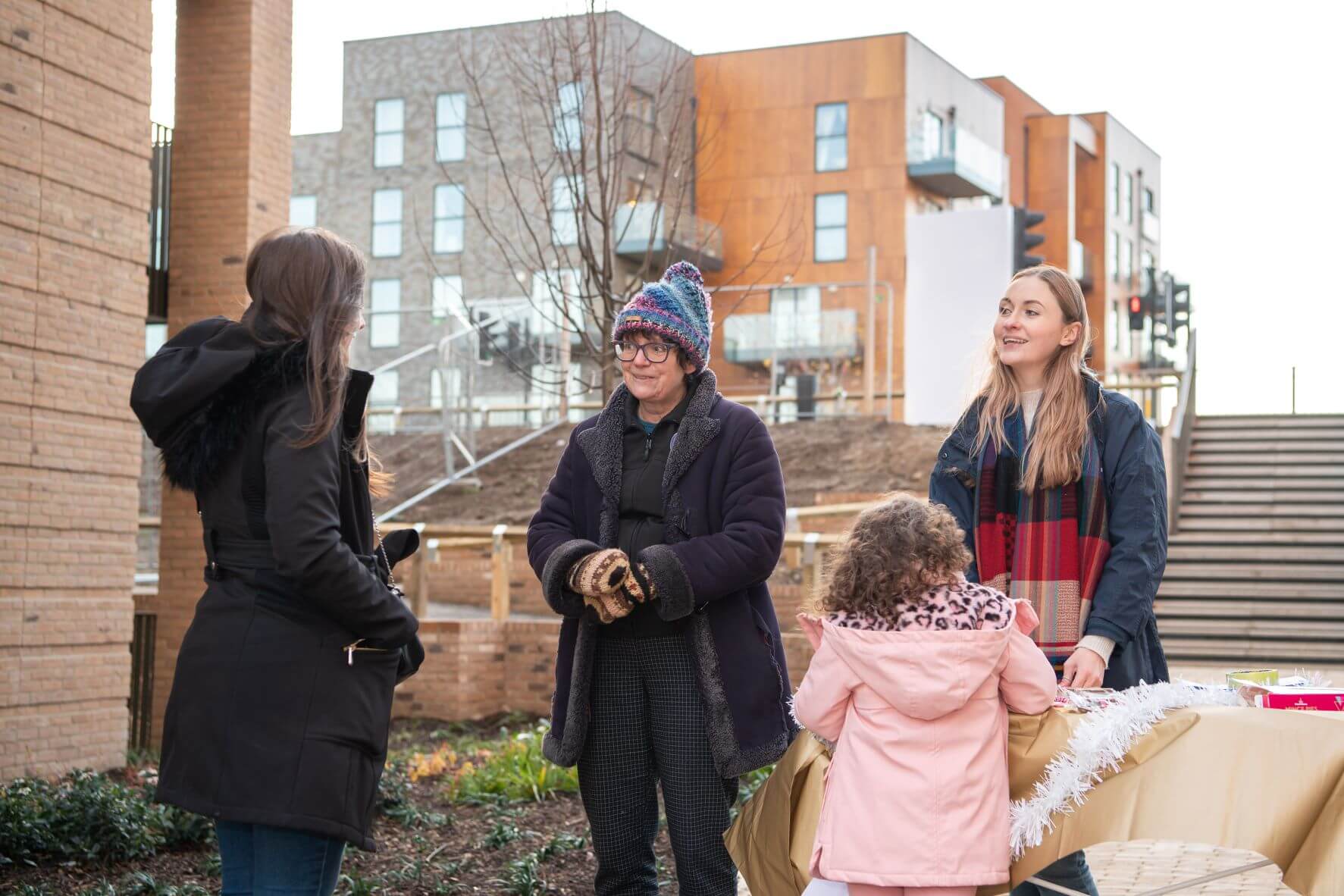 As well as the festive activities, Orbit were asking residents what sort community groups they'd like to see on the estate in the future and handing out nature packs.
Park East is the latest joint project by Orbit and Wates Residential. It is being developed by the same team responsible for the success of neighbouring Erith Park on the former Larner Road estate in Erith. Both schemes have taken tower block estates and transformed them into attractive new communities with modern, high specification homes set in attractive landscaping.
Rosie Ward, Placemaking and Partnership Manager at Orbit, said: "Creating a new community isn't just about building new homes. Through events such as these, we aim to bring new and existing residents together to help create those new bonds and relationships which help people to feel at home and proud of where they live. We're looking forward to next year, where we've got lots more events like this planned and can meet lots more of our new residents and the wider community."
When complete, Park East will include a total of 320 apartments for sale, shared ownership and rent.  All the homes have a large balcony or terrace and the use of attractive communal gardens. For families, there are the added attractions of the Active Horizons community centre, Jacqueline Gems Childcare nursery and the play and ecology areas of Erith Park.
Sales launched on 21 August and both shared ownership and market sale homes are selling well.
Prices start at £257,500 for one-bedroom apartments and £297,000 for two-bedrooms. 77 homes are Shared Ownership properties which will be available to purchase via Orbit Homes, whilst a further 64 private sale properties are available to purchase through Wates.
Due to ongoing COVID-19 protection measures, please make an appointment to visit the sales centre. Contact Jeanette on 01322 771472 https://parkeast-erith.co.uk for private sales and Jane on 01322 771474 https://www.orbithomes.org.uk/park-east/ for shared ownership.
For anyone not quite ready to buy, there are also London Living Rent apartments available, where people can rent whilst saving for a deposit. Register your interest for these at londonliving@orbit.org.uk
Other rented homes will be let to local households nominated by London Borough of Bexley Council through Bexley HomeChoice.