We are committed to providing a range of opportunities for you to feedback on your experience, review our performance, help us to make decisions and shape ways we can improve. One of the ways you can do this is via our digital engagement platform, known as Your Voice.
You don't need to have any experience in customer involvement and don't have to take part in every activity – you give as much of your time as you choose and decide which activities you want to participate in.

Take part in online surveys, discussions and polls on subjects that interest you. Connect with your local community and keep up to date on how you are making a difference.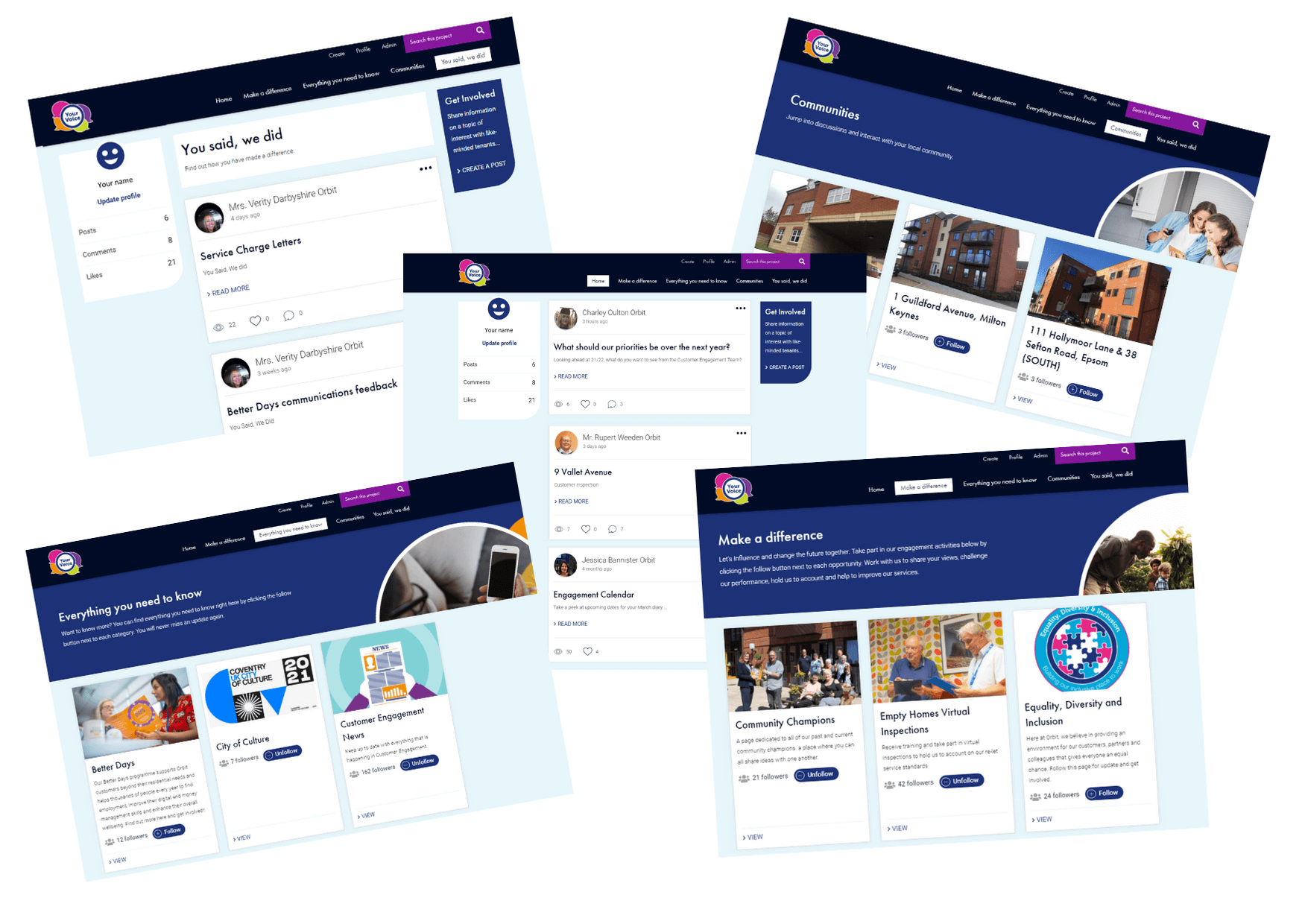 'Your Voice' is an innovative online platform for our customers. It gives you the opportunity to provide feedback on your experiences and make recommendations for improvement on things that matter to you and your community.
Charley Oulton, our Customer Engagement Manager says: "The platform has proved to be a popular method of engaging with us. All in one place, our customers can engage locally with their community, shape and influence our decisions on strategic policies or business plans, take part in new innovative focus groups and find out how their feedback has made a difference."
Now, more than ever, Your Voice is playing a crucial role in allowing us to stay in touch with our customers and understand what is important to you.
All Your Voice activities are currently being held digitally or by phone. Face to face activities will be reintroduced once it is safe to do so. By registering for Your Voice, you can keep up to date with what is coming up by following the Customer Engagement calendar, which includes not only Orbit engagement activities but also training opportunities and national engagement events.